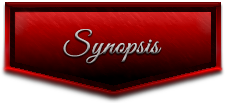 Time is running out.
My mother only has 6 months to live, and I'm desperate.
I need to make her dream come true...seeing me get married.
I know it's crazy. I'm a billionaire. I'm a player. I don't want a wife.
But, I need to make this happen for her.
That's where Maddie comes in.
She's my childhood friend, a struggling actress and so incredibly hot.
Maddie's perfect for the role of my love interest.
It doesn't hurt that she wants to help me fulfill my mother's dream.
However, she may come at a price that's more than the half a million dollars for her service.