There were three men in this world I thought I could trust and two of them had just betrayed me. Everything I'd thought I'd known about my life, about the people I loved, all of it was gone. I found myself staring at a pack of lies with no idea just how deep they went.
When twenty-six year-old Shae Lockwood is widowed after a horrible accident, she thinks that things can't get any worse. The one person who is there for her through it all is her late husband's best friend, Jasper Whitehall. Kind and compassionate, Jasper is exactly what she needs...until she discovers that Jasper is hiding more than one dark secret.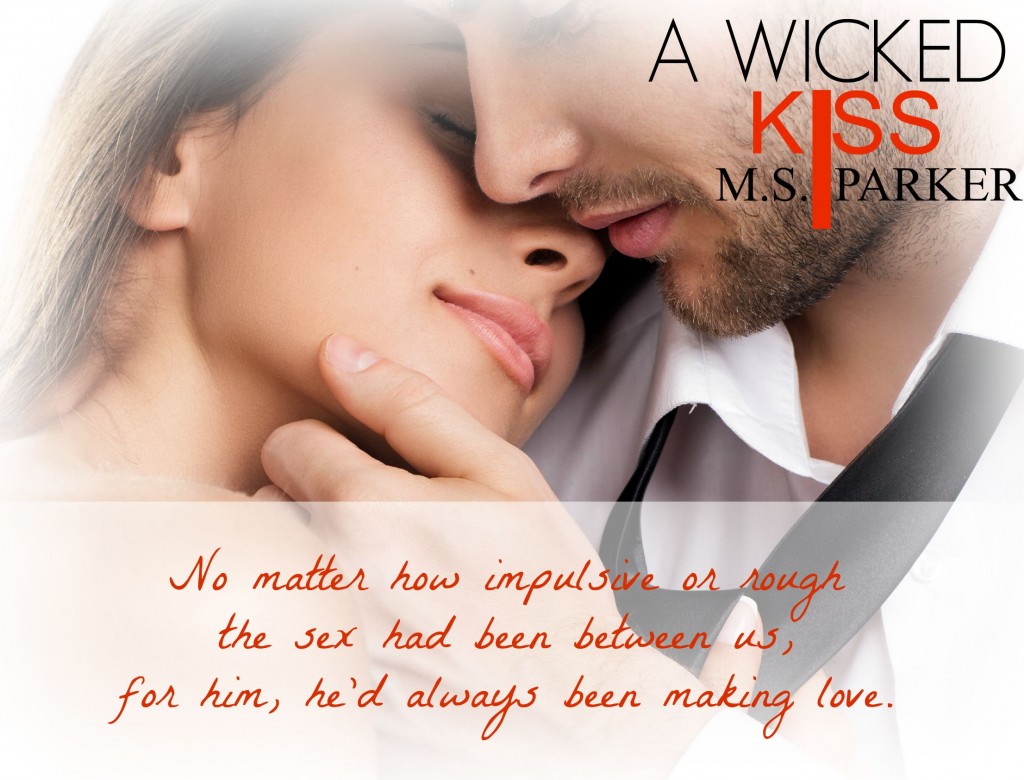 I was given this book in exchange for an honest review.
Shae Lockwood has had to deal with a lot in the past few month but considering what had happen she is still the strong independent woman she was before. Just when things start to settle some disturbing messages arrive sending Shae into a tail spin and having her calling her brother Mitchell to come and stay with her. This is only the start of Shae's problems. Once Jasper finds out what's going on he feels hurt that she didn't trust him enough to turn to him but does question her as to what's going on.
This part of the Wicked Series had me so anxious I wasn't sure if I could take anymore. Shae deserves to move on with her life but the closeness between her and Jasper has others talking including her brother. The eerie messages had the little hairs on my neck standing on end. MS Parker knows how to keep her readers in suspense and just when you think things are settle down she throws another curve ball and leaves you wondering what just happened and if it really did happen. Like any good trilogy the story isn't over yet and I'm dying to find out what's in store for Shae in the next book!!
Living in Southern California, she enjoys sitting by the pool with her laptop writing on her next spicy romance.
Growing up all she wanted to be was a dancer, actor or author. So far only the latter has come true but M.S. Parker hasn't retired her dancing shoes just yet. She is still waiting for the call for her to appear on Dancing With The Stars.
When M. S. isn't writing, she can usually be found reading- oops, scratch that! She is always writing.