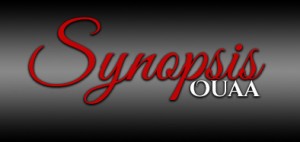 When my life in Philadelphia imploded, I decided to party my way through Europe. I was looking for direction. Instead, I found HER.
After having lost the only woman he'd ever loved, twenty-seven year-old Reed Stirling rejects his parents' plans for him to take over the family business and travels to Europe, searching for a revelation as to what he's supposed to do with his life. What he finds instead is something else entirely.
Nami Carr isn't like other girls. She knows what her family expects from her and is determined to have a bit of fun before giving in to their demands. When she meets Reed Stirling, however, all bets are off.
Don't miss the first book in the Sinful Desires steamy spin-off series, Exotic Desires by best-selling author M.S. Parker.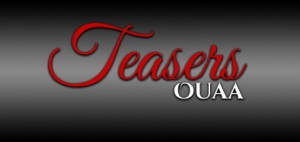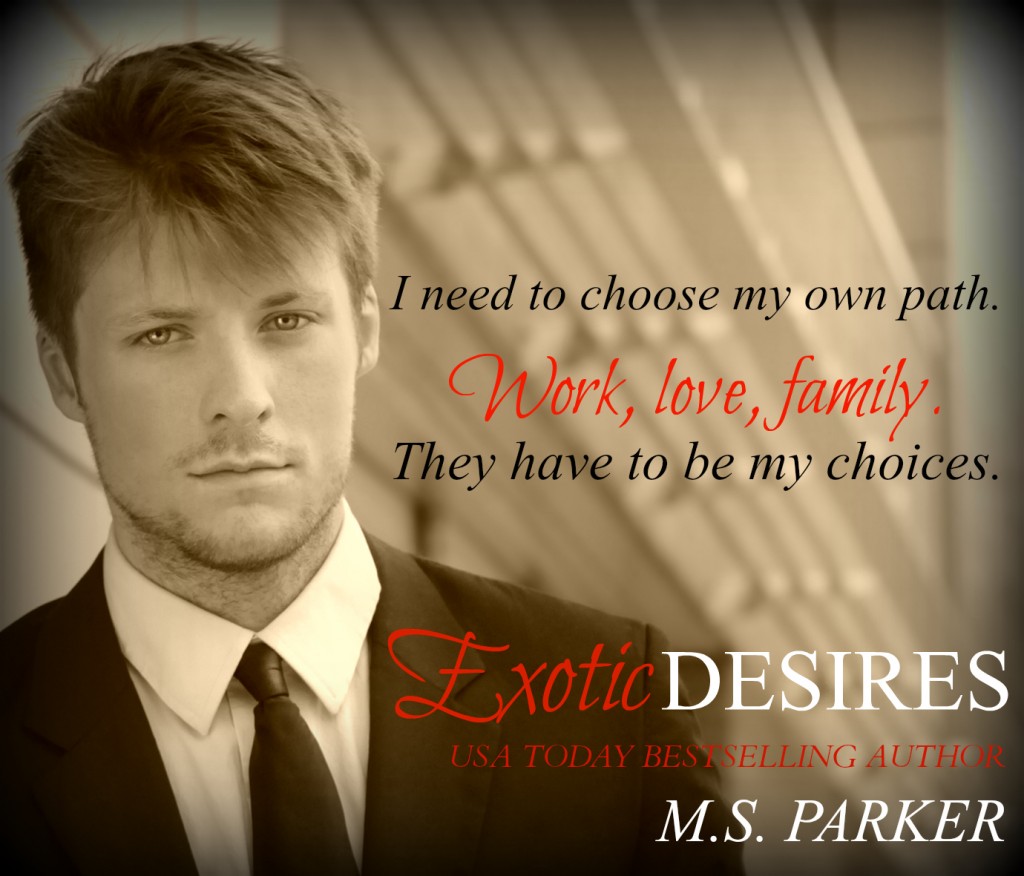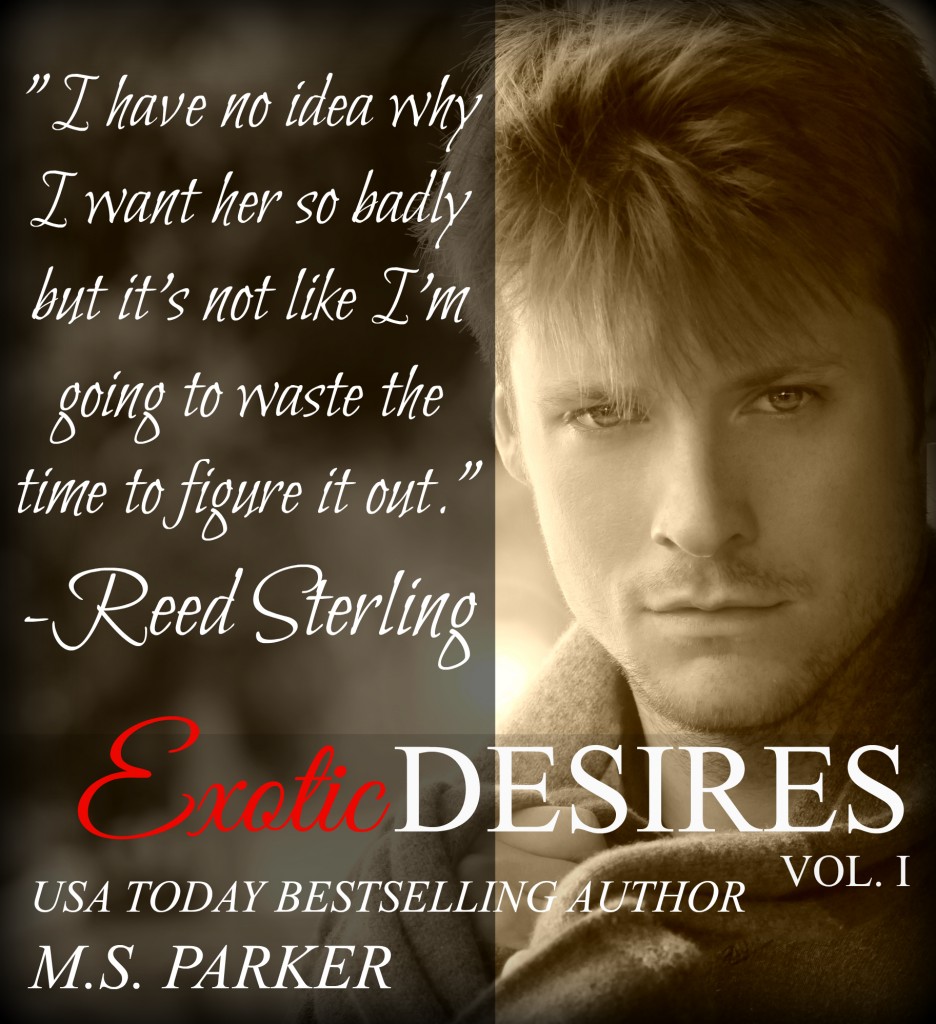 *************************************
Kim's Review
5 Stars!!!
Reed Stirling is back!!! After a disastrous marriage and then losing the woman he thought he loved to another, Reed took time off to find out just what he wanted out of life. Making his way across Europe he never thought he'd find the one woman who made him question everything and made him feel whole for the first time in his life. Has Reed finally found the one or will this exotic treasure slip through his fingers leaving him alone again?
I was given this book in exchange for an honest review.
We met Reed Stirling in Sinful Desires and found out that he had a lot of growing up to do. He was great to Piper but was too busy trying to please everyone else that he forgot what he wanted. In the end Reed walked away from his marriage, lost Piper and was left wondering what he really wanted out of life. So he decided to take a break from everything and everyone he knew and tour Europe. Reed has a strong alpha side to him but he also has a kind and caring side to him that his family doesn't have. Reed knows what he doesn't want but finding what he wants seems to be eluding him.
Nami Carr has spent her whole life knowing exactly what her future holds for her but that doesn't mean she wanted it. Honour and duty is always put first and her wants or needs came a distance second. Nami is a head-strong confident woman on the outside but she doesn't show her true self to many people. Her parents sent her on a European vacation as a graduation present before she goes home to prepare for her new position within her family business. What Nami didn't expect was running into Reed Stirling or the things he makes her want and feel.
I fell in love with Reed's character in the Sinful Desires series so when I heard Reed was coming back I had to read his book. Reed has always been one of those guys who tries to make everyone around him happy without regards for his own needs. He is so different from his family that their demands on him leave him realizing that he doesn't know who he is or what he wants. Losing Piper made him wake up and realize that he can't keep things going this way. Reed was sleeping his way through Europe trying to forget what he lost and the demands of his family. When he saw Nami in the dance club, she was meant to be just another night with another exotic woman in Europe. Nami wanted just one night to forget who she is and what is expected of her. What she didn't plan on was Reed Stirling. When he asked her to dance she thought it was just one dance, one night and her secret would be kept safe.
Reed and Nami exploded on the dance floor and in the bedroom hooking me in wanting to see where M.S. Parker would take time them. The chemistry between these two have left me fanning myself. I was hoping Reed would finally find the woman who he could settle down with but Nami is Hiding a secret and like most secrets they have a way of coming out. Once Reed learns what Nami had kept from him, he's left with the decision as to what to do next, fight for the woman he is falling for or walk away. This is an amazing start to the series and I look forward to seeing if Reed can find what he is looking for and if Nami can see what a great guy she has in front of her.
*************************************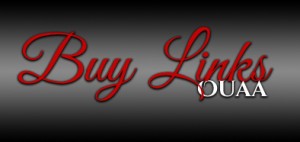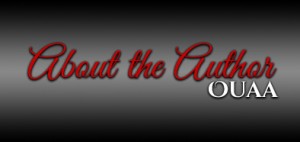 M.S. Parker is a USA Today Bestselling author and the author of the Erotic Romance series, Club Privè and Chasing Perfection.
Living in Southern California, she enjoys sitting by the pool with her laptop writing on her next spicy romance.
Growing up all she wanted to be was a dancer, actor or author. So far only the latter has come true but M. S. Parker hasn't retired her dancing shoes just yet. She is still waiting for the call for her to appear on Dancing With The Stars.
When M. S. isn't writing, she can usually be found reading- oops, scratch that! She is always writing.